Organtra® Soap No. 5™
In Stock

Brands Organtra®
Product Code:

OT-SO-NO5

Product viewed:

29103
Share:
Organtra® Soap No. 5™
ionXtra® Cosmetics™ Powered by Nature - Proven by Science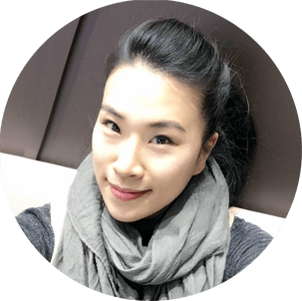 Neul-Bit Ha Belso, (owner of ionXtra® Cosmetics™ company), composed the essential oil blends recipes for our Organtra® Soap No. Series. She groups up all her essential oils, into a bottom, middle, and top tones, and gather up a bunch of q-tips, and she paired that smelled terrific together. All of our Organtra® Soap No. Series product has unique exquisite properties. She came up with the blends for our Organtra® Soap No. Series that everyone in our R&D team and our VIP customers are absolutely loved!

Thanks to the fennel oil she used, this soap are antiseptic, antispasmodic, carminative, diuretic, emmenagogue, expectorant, galactagogue, laxative, splenic, tonic and vermifuge.
Because she also used grapefruit oil, antidepressant, aperitif, disinfectant, lymphatic, stimulant and anti-infectious are some of the therapeutic properties of this soap.
Because Mrs Belso also used juniper berry oil, this beautiful product are, anti-rheumatic, astringent, depurative, rubefacient, stimulating, stomachic, sudorific, and vulnerary.
All varieties of our Organtra® Soap No. Series 100% pure, natural and handmade. A non-allergenic and luxuriate for all skin types, including very sensitive or problem skin.
Dermatologically tested
Gluten Free
Natural & Organic
No Chemicals
No Alcohol
Vegan
Sulfate-Free
Paraben-Free
Cruelty-Free
No Artificial Fragrance
It cleanses the skin, encourages its capacity for self-repair, hydrates and promotes elasticity. Revitalizes and gives the skin an energy boost.
How to use the Organtra® Soap No. 5™:
Step 1
To activate the ingredients in Organtra® Soap No. 5™ moisten it with warm water.
Step 2
Apply the bar directly to face & body.
Step 3
Massage the creamy texture into your skin.
Step 4
Allow the emulsion the time to permeate deeply into the skin.
Step 5
Rinse off
Use Organtra® Soap No. 5™ for:
Your Face, Your Body, Your Feet, Your Intimate Parts. In the Shower, While Bathing, as a shaving cream, as a facial mask, when scrubbing the skin.
To achieve the best results:
Leave Organtra® Soap on the skin for a few minutes before rinsing it off.
Increase the time you live Organtra® Soap No. 5™ on your body.
Use Organtra® Soap for at least one month, as the human skin needs 28 days to renew itself.
Handmade in Korea
Size: 100 grams +-5 grams

You may find that Organtra® Soaps of the same No. Series have a different colour as certain herbs have a different colour each season.
To keep your Organtra® Soap in optimal condition, you should always leave it to dry on the special Organtra® Soap Dish.
Precautions:
Keep away from eyes. All Organtra® Soap smells good, but for the love of God, don't eat it!
Carrier Oils
Castor Oil (Ricinus Communis)
Castor oil is a vegetable oil obtained by pressing the seeds of the castor oil plant (Ricinus communis). The common name "castor oil", from which the plant gets its name, probably comes from its use as a replacement for castoreum, a perfume base made from the dried perineal glands of the beaver (castor in Latin).
Coconut Oil (Cocos Nucifera)
Coconut oil, or copra oil, is an edible oil extracted from the kernel or meat of mature coconuts harvested from the coconut palm. It has various applications.
Extra Virgin Olive Oil (Olea Europaea)
Olive oil is a liquid fat obtained from olives (the fruit of Olea europaea; family Oleaceae), a traditional tree crop of the Mediterranean Basin. The oil is produced by pressing whole olives. The composition of olive oil varies with the cultivar, altitude, time of harvest and extraction process. It consists mainly of oleic acid (up to 83%), with smaller amounts of other fatty acids including linoleic acid (up to 21%) and palmitic acid (up to 20%). Extra virgin olive oil is required to have no more than 0.8% free acidity and is considered to have favorable flavor characteristics.
Grapeseed Oil (Vitis vinifera)
Grape seed oil (also called grapeseed oil or grape oil) is pressed from the seeds of grapes, and is thus an abundant by-product of winemaking. Grapeseed oil is used in cosmetics for sensitive, mature, and oily skin types, due to its non-comedogenic fatty acid composition. It is easily absorbed into the skin without leaving an oily residue.
Palm Oil (Elaeis Guineensis)
Palm oil is an edible vegetable oil derived from the mesocarp of the fruit of the oil palms, primarily the African oil palm Elaeis guineensis, and to a lesser extent from the American oil palm Elaeis oleifera and the maripa palm Attalea maripa.
Rice Bran Oil (Oryza Sativa)
Rice bran oil is the oil extracted from the hard outer brown layer of rice after chaff (rice husk). It is known for its high smoke point of 232 °C (450 °F) and mild flavor, making it suitable for high-temperature cooking methods such as stir frying and deep frying. It is popular as a cooking oil in several Asian countries, including Bangladesh, Japan, India and China.
Shea Butter (Vitellaria Paradoxa)
Shea butter is a fat extracted from the nut of the African shea tree. It is usually yellow in color when raw, with Unrefined, refined, and Ultra-Refined Shea butter being ivory or white in color.
Sunflower Oil (Helianthus)
Sunflower oil is the non-volatile oil compressed from the seeds of sunflower (Helianthus annuus). Sunflower oil is commonly used in food as a frying oil, and in cosmetic formulations as an emollient. The world's total production of sunflower oil in 2014 was nearly 16 million tonnes, with Ukraine and Russia as the largest producers.
Essential Oils
Fennel Oil (Foeniculum Vulgare)
Fennel essential oil is extracted from Foeniculum vulgare var. dulce, which is sweet fennel (also known as F. officinale, F. capillaceum and Anethum foeniculum) of the Umbelliferae (Apiaceae) family and is also known as fenkel and Roman fennel. This essential oil is used in aromatherapy to boost your courage, resolve and strength in the face of adversity, while helping a huge array of digestive problems, fighting obesity, clearing an oily skin and fighting wrinkles. The therapeutic properties of fennel oil are aperitif, antiseptic, antispasmodic, carminative, depurative, diuretic, emmenagogue, expectorant, galactagogue, laxative, stimulant, stomachic, splenic, tonic and vermifuge.
Grapefruit Oil (Citrus Paradisi)
Grapefruit oil is extracted from Citrus paradisi (also known as Citrus racemosa and C. maxima var. racemosa) from the Rutaceae family and is also known as shaddock. An extract is taken from the seeds of the grapefruit; and, of all the herbs, this one is claimed natural antimicrobial. This essential oil is useful for more than just fighting cellulite and boosting your lymphatic system - it positively affects your mood and revives the mind while stimulating the digestive system and clearing up congested oily skin and acne. Some of the therapeutic properties of grapefruit oil are antidepressant, antiseptic, aperitif, diuretic, disinfectant, lymphatic stimulant, tonic and anti-infectious.
Juniper Berry Oil (Juniperus Cummunis)
Juniper essential oil is extracted from Juniperus communis, of the Cupressaceae family and is also known as common juniper. This crisp essential oil is used in aromatherapy to help stimulate and strengthen the nerves and bolster the spirits in challenging situations, while helping to relieve urine retention. It is used for treating rheumatism, arthritis and gout, as well as cellulite, acne, dermatitis, blocked pores, psoriasis and weeping eczemas. The therapeutic properties of juniper oil are antiseptic, anti-rheumatic, antispasmodic, astringent, carminative, depurative, diuretic, rubefacient, stimulating, stomachic, sudorific, vulnerary and tonic.
Natural Powders
Cochineal (Dactylopius Coccus)
The carmine dye was used in Central America in the 15th century for coloring fabrics and became an important export good during the colonial period. After synthetic pigments and dyes such as alizarin were invented in the late 19th century, natural-dye production gradually diminished. Health fears over artificial food additives, however, have renewed the popularity of cochineal dyes,
What is Aromatherapy?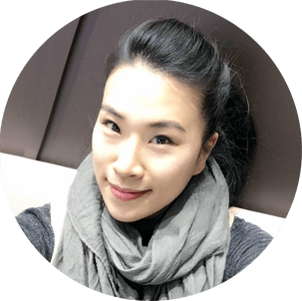 Our aromatherapy uses the various properties of essential oils to assist the body's own natural healing processes and to enhance well-being. Although this takes the form of treatment when my VIP customers visit my office in Seoul (South Korea), and I gave special ionXtra® Therapy™ treatment session, essential oils can also be used to great effect at home. We integrated the aromatherapy into our cosmetic product. Essential oils are the concentrated extracts from plant material of a single, named botanical species, which can be said to constitute the very essence of the plant. Plants have been used for their healing and fragrance properties for centuries. This is why I decided to bring aromatherapy and ionXtra® Therapy™ together and invented our ionXtra® Cosmetics™ products, like our new Organtra® Soap No. Series.
Neul-Bit Ha Belso
CEO
ionXtra® Cosmetics™
What is ionXtra® Therapy™?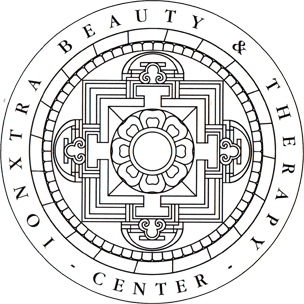 Welcome to the world of ionXtra®
As a result of more than 13-year R&D and using the opportunities of nanotechnology a mineral combination of natural, microporous crystal particles was made (ionXtra®). The ionXtra® and its modified forms are 100% natural.
The ionXtra® Technology™ brings the main information and vibration of "Mother Earth" and mediates them to the human body. The ionXtra® Technology™ generate on a natural way for the human body, plant and animal important negative ions, long wave infrared rays, bioresonce and suitable energy conversion for life.
Effects of ionXtra® Technology™
ionXtra® and its modified forms contain a volcanic mineral combination of natural microporous crystal particles and the volcanic lava absorbs the surrounding energy during a volcano eruption. This is the most important quality of the suitable energy conversion. ionXtra® is a mineral matrix with more than 70 kinds of energy releasing mineral materials. Transforming the surrounding energy into a 12u wavelength Bio-energy correlating with the human body's wavelength at 36 to 37-degree Celsius. ionXtra® able to increase the energy level of cells to the optimum 70 - 90 millivolt and promotes the self-healing energies of the cells.
Negative ions, long wave infrared rays, bioresonce and suitable energy conversion for life are the main effect of ionXtra®. They are helping to maintain balanced health by strengthening the immune system and releasing the energy blocks.
Anty ageing cell generation by ionXtra® Technology™
ionXtra® also promote anty ageing cell generation because ionXtra® generate on natural way important negative ions, long wave infrared rays, bioresonce and suitable energy conversion for life. These effects of ionXtra® generate heat shock proteins in the human body.
Heat shock proteins (HSP) are a class of functionally related proteins involved in the folding and unfolding of other proteins. Their expression is increased when cells are exposed to elevated temperatures or other stress. This increase in expression is transcriptionally regulated. The dramatic upregulation of the heat shock proteins is a key part of the heat shock response and is induced primarily by heat shock factor (HSF). HSPs are found in virtually all living organisms, from bacteria to humans.
Main field of use of ionXtra® Therapy™
Detoxifying, immunization
Illnesses of heart and vascular system
Prevention of coronary-diseases, arteriosclerosis, high blood-pressure
Curing of diabetes
Improving the circulation-system
Muscle- and moving system diseases
Contusions, strains, sport wounds
Painkilling in case of rheuma, arthritis
Ear-, nose-, gorge-illnesses
Cure for skin diseases
Asthmatic and allergic illnesses
Menstruation cramps
A headache, migraine
Delaying of ageing processes
Prevention and cure of potential problems
Reproduction problems (abort, miscarriage)
Increase the living power and life balance
Increase the quantity of oxygen in the cells
Intensifying the body hydrating processes
Skin care, cosmetics
The detoxifying and immunising effect of ionXtra® Therapy™ accounts for its use also in the fight against cancer, in the prevention and in the follow-up care as well
The ionXtra® therapy™ treatments are free from pain and harmless!
exclusively the "own" vibrations of the patient are used
selective therapy with physiological and pathological signs
non-toxic, expense reducing treatment free from drugs
the treatment is free from pain, no by-effects are known
it can be used without a view to age
the integrative, complementary method complements the limited possibilities of conventional or official medicine
both young and older patients can be treated quicker and easier
By the ionXtra® Therapy™ there aren't any age limits, the best is, of course, to begin as a child, in a youth or as a grown-up. For the elders, it's exactly a mercy in the fight against ageing. The use of the therapy is fully safe after the current state of the sciences and researchers there aren't any pathological or damaging side effects.