Organtra® Soap No. 5™
Organtra® Soap No. 5™
ionXtra® Cosmetics™ Powered by Nature - Proven by Science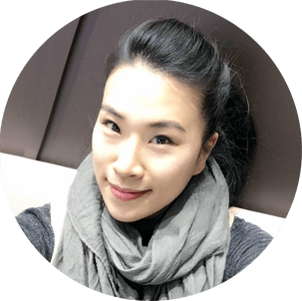 Neul-Bit Ha Belso, (owner of ionXtra® Cosmetics™ company), composed the essential oil blends recipes for our Organtra® Soap No. Series. She groups up all her essential oils, into a bottom, middle, and top tones, and gather up a bunch of q-tips, and she paired that smelled terrific together. All of our Organtra® Soap No. Series product has unique exquisite properties. She came up with the blends for our Organtra® Soap No. Series that everyone in our R&D team and our VIP customers are absolutely loved!

Thanks to the fennel oil she used, this soap are antiseptic, antispasmodic, carminative, diuretic, emmenagogue, expectorant, galactagogue, laxative, splenic, tonic and vermifuge.
Because she also used grapefruit oil, antidepressant, aperitif, disinfectant, lymphatic, stimulant and anti-infectious are some of the therapeutic properties of this soap.
Because Mrs Belso also used juniper berry oil, this beautiful product are, anti-rheumatic, astringent, depurative, rubefacient, stimulating, stomachic, sudorific, and vulnerary.
All varieties of our Organtra® Soap No. Series 100% pure, natural and handmade. A non-allergenic and luxuriate for all skin types, including very sensitive or problem skin.
Dermatologically tested
Gluten Free
Natural & Organic
No Chemicals
No Alcohol
Vegan
Sulfate-Free
Paraben-Free
Cruelty-Free
No Artificial Fragrance
It cleanses the skin, encourages its capacity for self-repair, hydrates and promotes elasticity. Revitalizes and gives the skin an energy boost.
How to use the Organtra® Soap No. 5™:
Step 1
To activate the ingredients in Organtra® Soap No. 5™ moisten it with warm water.
Step 2
Apply the bar directly to face & body.
Step 3
Massage the creamy texture into your skin.
Step 4
Allow the emulsion the time to permeate deeply into the skin.
Step 5
Rinse off
Use Organtra® Soap No. 5™ for:
Your Face, Your Body, Your Feet, Your Intimate Parts. In the Shower, While Bathing, as a shaving cream, as a facial mask, when scrubbing the skin.
To achieve the best results:
Leave Organtra® Soap on the skin for a few minutes before rinsing it off.
Increase the time you live Organtra® Soap No. 5™ on your body.
Use Organtra® Soap for at least one month, as the human skin needs 28 days to renew itself.
Handmade in Korea
Size: 100 grams +-5 grams

You may find that Organtra® Soaps of the same No. Series have a different colour as certain herbs have a different colour each season.
To keep your Organtra® Soap in optimal condition, you should always leave it to dry on the special Organtra® Soap Dish.
Precautions:
Keep away from eyes. All Organtra® Soap smells good, but for the love of God, don't eat it!
Showing 1 to 1 of 1 (1 Pages)